Setting new standards in store efficiency and customer experience, DIGI Electronic Labelling Solutions are based on simplicity; simple infrastructure, simple to manage, simple customer interaction.
Our solutions include electronic price labelling for fresh produce, general store shelving, refrigerator and freezer shelving as well as butchery, deli and seafood labelling that connect directly with Wedderburn's weigh labelling scales. Benefits include; lower overall costs, real-time price updates and better customer satisfaction.
Electronic Info Tags For Fresh Produce
Info Tags are a fresh new way of displaying real-time prices, special offers and country of origin details. LED flashlights create interest and draw customers attention. Price and other product details can be automatically updated storewide keeping your customers informed and meeting food labelling regulations.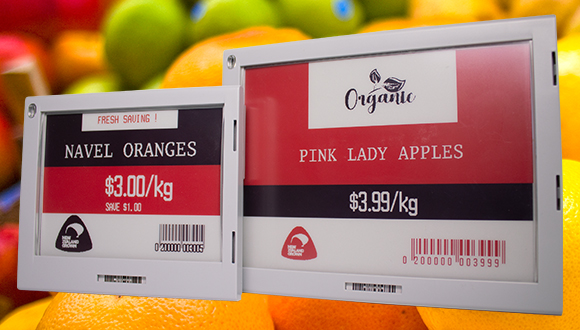 Info Tags For General Merchandise
Our Standard Electronic Shelf Labels are designed for ambient temperatures (between 5 and 30 degrees Celsius) where washing isn't required. They're available in a range of sizes with optional coloured frames and a flexible railing system that will fit most shelving systems.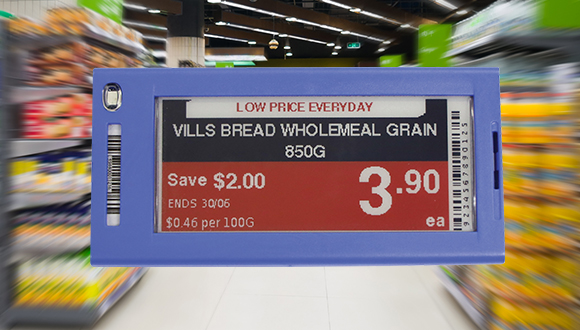 Low Temperature Info Tags
Designed to operate in freezer environments between -20 and +5 degrees Celsius. Our Low Temperature Info Tags have the same great functionality as our Standard Info Tags however screen colours and sizes are different as detailed in the brochure available at the bottom of this page.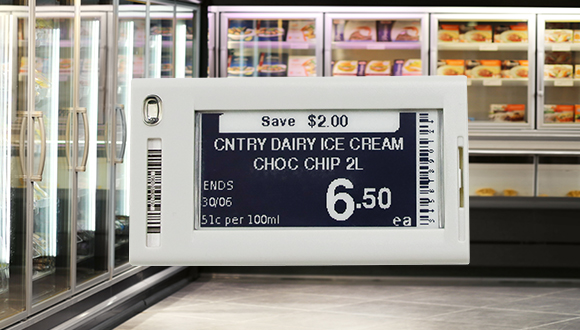 eLabels with Hi-Touch For In-Cabinet Butchery, Deli and Seafood Labelling
DIGI eLabels are IP67 rated and designed to operate in temperatures between 0 and 40 degrees Celsius. They're ideal for wet environments or where label washing is required to maintain high levels of hygiene and food safety.
Built-in touch sensors at the top of each unit enable quick and accurate PLU selection that communicates back to the scale, improving operator efficiency and customer in-store experience.